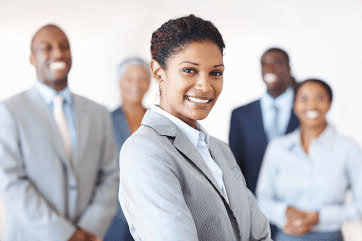 We are often contacted by attorneys and law students interested in pursuing adoption law. Here we offer some avenues and resources to start an adoption law practice in Tennessee.
There are two common ways to expand your law practice to include adoption law in Tennessee: through the child welfare system or through a family law practice.
Child welfare law refers to advocating for children and families in the dependency and neglect system in Juvenile Court. When the Tennessee Department of Children's Services (DCS) removes a child from the custody of his or her parents due to an imminent risk of harm to the child, the child is appointed a Guardian ad Litem (GAL) by the court. Davidson County as well as many of the smaller surrounding counties, including Cheatham County and Robertson County, are anxious to identify new lawyers that are willing to accept appointments to represent children and parents.
GALs are lawyers who represent the child and advocate for the child's best interest. Typically, these children will reunite with their parents, but sometimes the parents are not able to meet the minimum safety goals to reunite with their children. In those circumstances, the family or foster placement may seek to adopt the child. If the GAL has done a good job, he or she will be the first person the placement looks to for representation in the adoption. Understanding the dependency and neglect system is very valuable for an adoption attorney. Issues of abuse and neglect are often present in adoptions of children that were not placed with the prospective adoptive family at birth.
Working with vulnerable populations will allow you to better understand and advocate for your clients. Volunteer at a homeless shelter. Read about the impact of trauma. Learn about poverty, addiction, domestic violence, sexual assault, and mental health disorders. Become familiar with the services and treatment providers in your area. This will enable you to empathize with both birth parents and adoptive families.
Family law attorneys are also frequently asked to handle adoptions. These are usually in the form of stepparent adoptions and grandparent or other relative adoptions. These cases are often handled by the same attorney who handled the divorce and/or child custody litigation. Litigation experience is beneficial to prepare for and represent clients in contested termination of parental rights cases.
Dawn Coppock wrote the "bible" on adoption law in Tennessee. Her book has a full discussion of each type of adoption as well as forms to get you started. Dawn's book is a great start. It's also important for new attorneys or attorneys new to a particular area of the law to identify a mentor experienced in the area of the law you intend to practice.
Dawn Coppock also regularly hosts trainings across Tennessee and an annual retreat in Florida. You can order a copy of Dawn's book and find information about upcoming CLEs here: https://dawncoppock.com/
You can join the Tennessee Bar Association's Adoption Section here: https://www.tba.org/section/adoption-law-section
Heather Hubbard's podcast, Hustle and Flow, provides excellent guidance on every aspect of how to build a law practice you'll love.
To be listed on the Department of Children's Services website as an attorney available to finalize adoptions after DCS has terminated parental rights, you can sign up here: https://www.tn.gov/dcs/program-areas/fca/adoption/attorneys.html